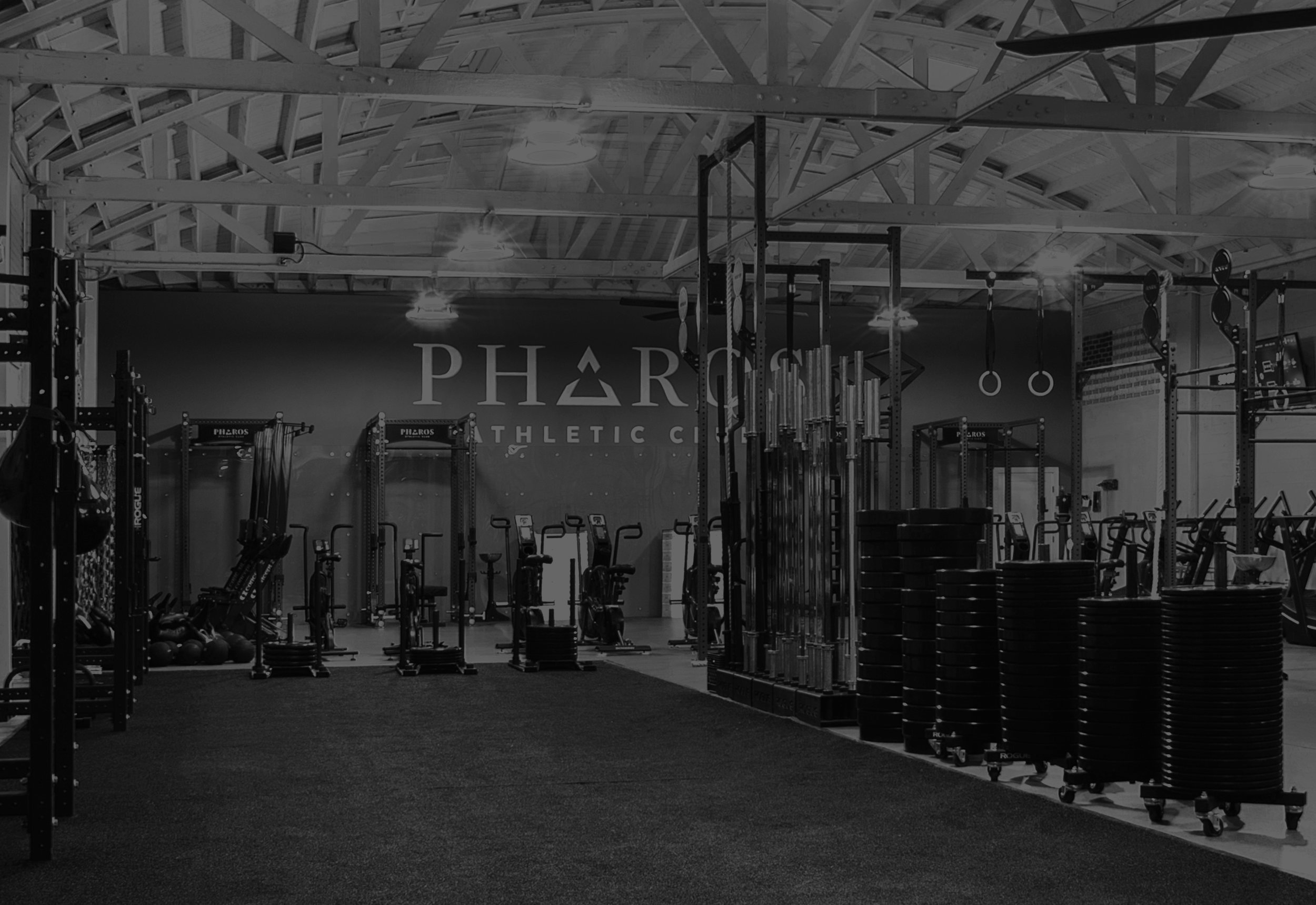 PHAROS ATHLETIC CLUB IS A HYBRID CENTER OF EXCELLENCE BUILT ON THREE ANCHORS WE BELIEVE TO BE ESSENTIAL TO A HIGH PERFORMANCE LIFE:
MECHANICS | STRENGTH | CONDITIONING
GYM
21,000 sqft + 5 dedicated studio spaces housing the best in strength & conditioning, boxing, cardio, cross-training, cycling, Olympic platforms, performance turf & more.
CLASSES
Over 125 classes weekly taught by top-tier coaches with the highest standards of excellence. Like getting personal training in an energetic group environment, our programs will undoubtedly motivate and inspire you to reach farther, push harder, and get in the best shape of your life.
REPAIR SHOP
Our goal is to improve your overall health by increasing strength, stability and mobility. We offer range of motion screens, REPAIR, yoga and pilates classes, massage, stretch therapy, Infrared Sauna, Ice Compression Therapy and more to help you improve performance and stay safe, strong and injury-free.
CLUBHOUSE
Gather, collaborate and relax. Lounge with friends, grab coffee or a post workout protein shake and shop for apparel, supplements & accessories. Rev up, cool down, and get creative. This space is yours. And don't forget you can pre-order your Bolt Bowls for pick-up.
JOIN THE PAC
Find out more about Pharos, what we offer, and what you get as a member of the PAC.
BOOK YOUR $30 INTRO SESSION
Our initial 1-on-1 Private Coaching Session with a coach will give you a good taste of what you can expect at Pharos for a fraction of the cost of personal training. More than just a workout, this intro includes everything you need to start strong in your training program:
Body Composition scan to assess body fat + lean muscle mass

Mobility screen to highlight strengths, limitations + imbalances

Workout catered to your interests and goals

Game Plan to set you up for success

*Price can be attributed toward membership if you sign up*
REPAIR YOUR BODY
Massage, Mobility and Chiropractic are just the start. Learn more and book a treatment to give your body the attention and repair it deserves.